Escape-Central (http://www.escape-central.com/1forum/index.php)
- Escape - Tribute PHOTOS! (http://www.escape-central.com/1forum/forumdisplay.php?forumid=10)
-- Neon Lights (http://www.escape-central.com/1forum/showthread.php?threadid=12528)
---
Posted by Moons on 03-05-2004 11:52 PM:
Neon Lights
A couple weeks I installed neon lights and peddles. The neons pulse with music . Installed a kill switch too. The lights originally were supposed to plug into the aux power supply. I wired them to the power input of the aux power supply in the dash. I grounded it to the frame for the center dash collum.

here are some pictures...


__________________
Cheaters Live Longer
---
Posted by 2G Sport on 03-06-2004 04:11 AM:
How about some night pics?
__________________
'01 DHG XLT 4x4 - 200K+

'03 Eclipse Spyder GTS- 101K
---
Posted by bananaboat on 03-06-2004 05:48 PM:
Re: Neon Lights
quote:

---

Originally posted by Moons
The neons pulse with music.

---


We had something similar 30 years ago. We'd hook the color organ up to the quadraphonic 8-track player then crank up some Pink Floyd. Watch the blues (highs), greens (mid range) and reds (bass) while we cured the munchies.


__________________
2007 Focus 2.0
2005 XLS 2.3 - sold
2002 XLS 3.0 - totaled

I just hang around here for the Duratec info.
---
Posted by Escape SVT on 03-06-2004 06:03 PM:
Nice. I like the red on the switch. Kind of like a chrome red right?

I don't like, however, thhe fact that you can see the neon sticks. I hid mine so you could only see the glow, but not where it's coming from.
---
Posted by Moons on 03-06-2004 08:04 PM:
It is chrome red, I thought about mounting them elsewhere, but that looked like a pretty good spot...There was nothing in the way. My wife doesnt like where they are either.

__________________
Cheaters Live Longer
---
Posted by rmp102 on 03-06-2004 10:06 PM:
I'll pass on that! That would really send me over the edge
__________________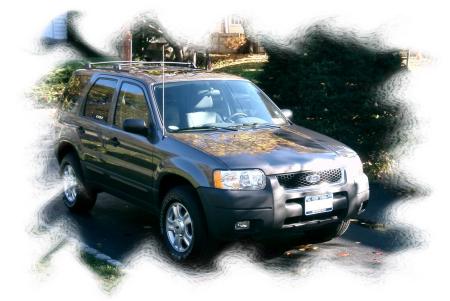 '04 Dark Shadow Grey Escape
4x4 XLT
Side Airbags
Moonroof
Remote Start
---
Powered by: vBulletin Version 2.3.0
Copyright © Jelsoft Enterprises Limited 2000 - 2002.